Bringing you a great smile
Everyo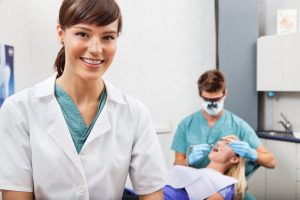 ne wants to have a great smile — it makes you feel confident and it immediately attracts people to you. Unfortunately we aren't all lucky enough to have perfect teeth. They may be uneven, crowded, discoloured by medications, dental disease, dietary habits and smoking or perhaps simply damaged in an accident.
Many people put off a visit to the dentist having convinced themselves that their teeth don't need to be checked and cleaned regularly, are hoping the pain might just go away – or just because they are too embarrassed.
Whatever the reason for the years of inaction, our role is not to judge but to create the solution.
At Chatswood Dental Care, we take a caring, personalised approach. Dr Mumford will listen to any tooth or gum concerns you may have so he can formulate an individual dental care plan. He will recommend the ideal dental solution and also discuss alternative options with you. Whatever the option chosen we always aim to offer our patients the finest quality dentistry.
Dr Mumford is committed to ensuring your teeth are healthy and strong as well as looking good for life. That's why we place major emphasis on regular preventive care appointments and methods for you to optimise good oral hygiene habits at home.
Call us in Chatswood for an appointment today on (02) 9411 8370