Technology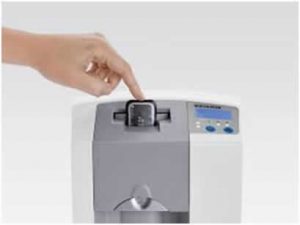 We believe that the competence, experience and ethics of the Dentist are the most important elements in the quality of Dental Care provided. Nonetheless part of our philosophy is to utilise the latest state of the art Dental technology where it will help to produce a better outcome for our patients. However, unlike some other practices, we do not pursue technology for technologies sake, where it will result in unduly increased costs to our patients or used for mainly "marketing" or income generating purposes. Also we do not advocate the use of high radiation cone beam appliances in non specialist Dental treatment.
Some of our equipment includes-
RXDC HyperspherePlus and Durr VistaScan digital Xray units to maximise patient comfort and provide state of the art Xray images with half the radiation exposure of other units. For patient education they also connect to an IPad.
Kerr Demi Ultra Curing light for rapid state of the art setting of bonded fillings with maximum strength.
Sybron Endo rotary Elements motor with adaptive motion tecnology, Obtura sealant and Morita RootZX for state of the art root canal treatment to maximise the chances of saving teeth
Kavo Diagnodent laser tooth decay detection aid
The latest Dental4Windows practice software with Hicaps direct connection to private and government health funds for immediate patient claims.
German Durr air compressor with double filtered air for extra safety
Not only do we use an autoclave for sterilisation, but we go beyond that by following Australian Standard 4815 for sterilisation. That means we do things such as rigidly test our equipment daily and have code tracking of surgical instruments. Our sterilisation area is open so that you can see our level of hygiene
A beautiful state of the art surgery with one of the most comfortable dental chairs as well as intra oral camera and video demonstrations.